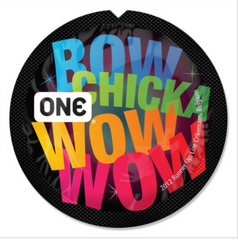 All of us can do a little something to advocate for safer sex. Together we can make a difference, because Together We Are One. 
Here's some ideas from your friends at ONE how you can stand up for sexual health:
1. Educate yourself and others. 
Use a condom consistently and correctly, and teach your friends to do the same. 
2. Get tested & encourage your friends to do the same.
What a great day to get tested for sexually transmitted infections, including HIV. Use the buddy system and tag a friend along. 
3. Use your voice to advocate for sexual health: Sign-up for Momentum™.
Momentum is our safer sex advocacy platform at onecondoms.com/momentum. You complete challenges promoting safer sex in your community and online—and we give you points. These points can be used to redeem products in our online store, and you'll also have access to some epic contests and giveaways. 
4. Send us ideas for Momentum challenges. 
How do you want to advocate for sexual health? We'd love to know! Send us your ideas and thoughts on what challenges you think would help promote safer sex in your community or online. Login to Momentum, and complete the challenge called: "Ideas for new Challenges?" Thanks for helping!
5. Design a condom wrapper, win sweet prizes, and help donate 5000 condoms to your favorite health organization.
Tiny Canvas, Major Impact. For over a decade, we've ran global condom wrapper Design Contests to help you design and vote on what artwork goes on our condom wrappers. Submit a photo, design, doodle, painting, collage—you name it! Winners get a cash prize, a year's supply of condoms, and a donation of 5000 condoms to their health organization of choice. Simply login to your Momentum account, and click the "Design Contests" tab at the top. You can VOTE for designs by clicking here. You also get an extra Momentum point for each vote. Wink Wink. 
6. Support HIV and AIDS outreach work in urban communities.
In 2015, we partnered with celebrated New York City street artists to help stop the disproportionate rates of HIV in urban communities. Stay on the look out for campaigns in Malaysia we'll be hosting to bring together art & creativity in order to spread positive messages about sexual health. 
7. Start a condom conversation. (#CondomConvo)
So simple, yet so very meaningful. The more we talk about sexual health—the more we fight stigma. And if you have an idea for a campaign or event that can help us start condom conversations, submit it to our Partnerships form. Let's get creative, together.
Thank you to our amazing ONE advocates and fans who are always standing up for sexual health.